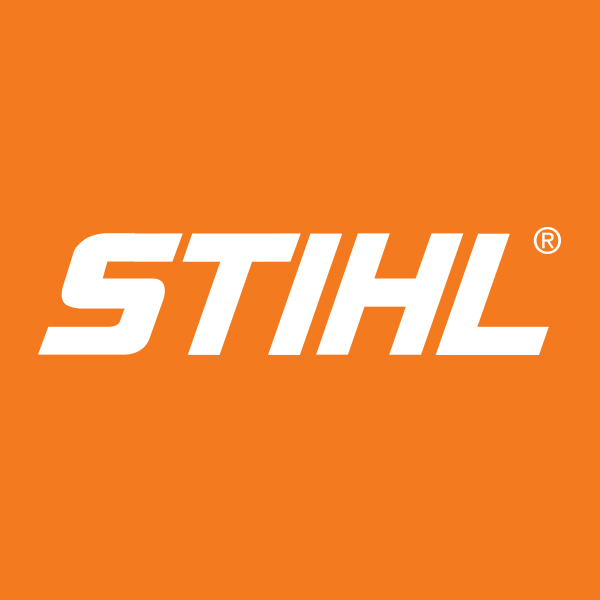 Opens in a new window
Click the image to visit the Sanders STIHL website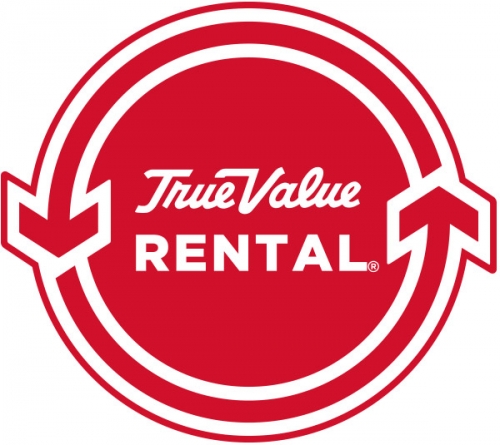 Trust us with your projects
Carpet Cleaning, Cleaning Supplies, Compressors, Construction Equipment, Diamond Blades/Saws, Floor Finishing Equipment & Accessories, Floor Nailers/Sandpaper, Furniture & Floor, Gas and Propane Refill, Generators, Groundscape Equipment, Hand Tools, Heaters, Heating / Cooling Equipment, Moving/Shipping Equipment & Supplies, Plumbing, Power Tools, Pressure Washers, Pumps, Roofing, Saws, Small Engine Repair, Turf Equipment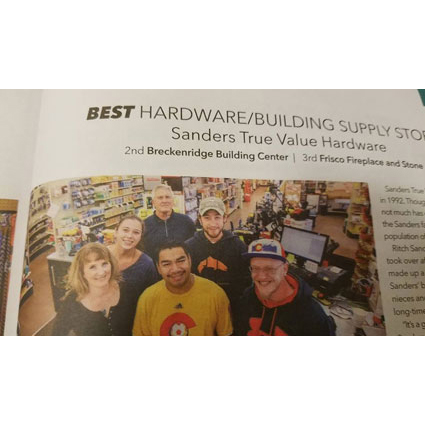 Thank You!
Thank you to all of loyal customers for picking us "Best In Summit" 5 years in a row!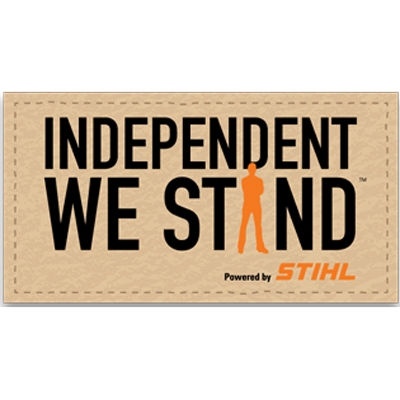 Opens in a new window
We're Locally Owned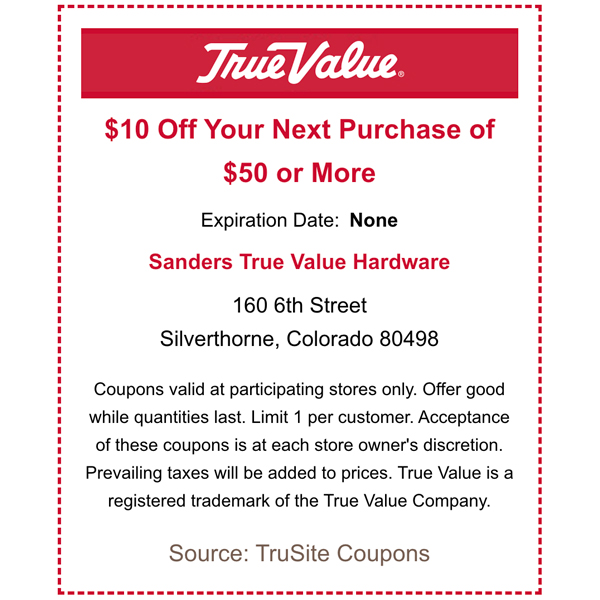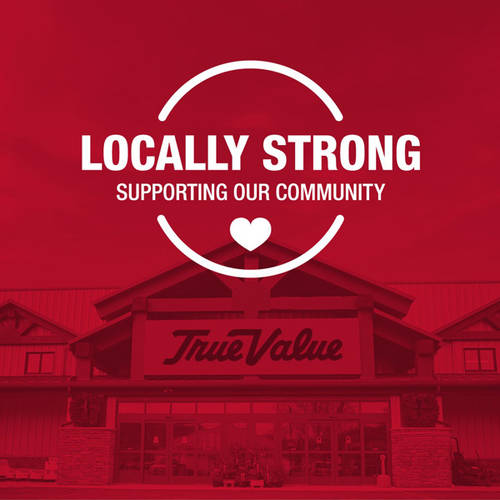 At True Value, we're more than just a hardware store; we're a part of your community.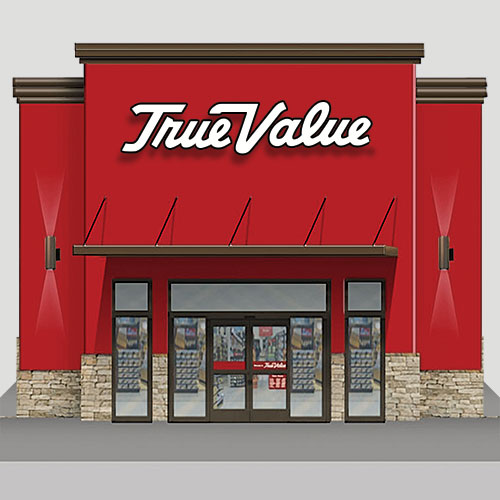 Services
Blade Sharpening
Carpet Cleaner Rental
Chain Saw Sharpening
Delivery Available
Gift Cards
Glass Cutting
Key Cutting
Knife Sharpening
Lawn Mower Blade Sharpening
Lawn Mower Repair
Paint Color Matching
Pipe Cutting
Power Tool Repair
Plexiglass Cutting
Propane Available
Re Key Locks
Scissor Sharpening
Snow Blower Repair
True Value Rental

View All
About Us
Sanders True Value Hardware in Silverthorne, CO is your locally owned hardware store. We're proud to be a member of the True Value family, and we're here to serve our community. Whether you're a pro or taking on a DIY home improvement project for the first time, we're right here in your neighborhood with the expert advice, tools, equipment and the products you need to get the job done. Sanders True Value Hardware in Silverthorne, CO, we're here to help. Come in and see us today. Sanders True Value is also Summit County's only STIHL and HONDA Power Equipment Direct Dealer. We service what we sell and do it right!